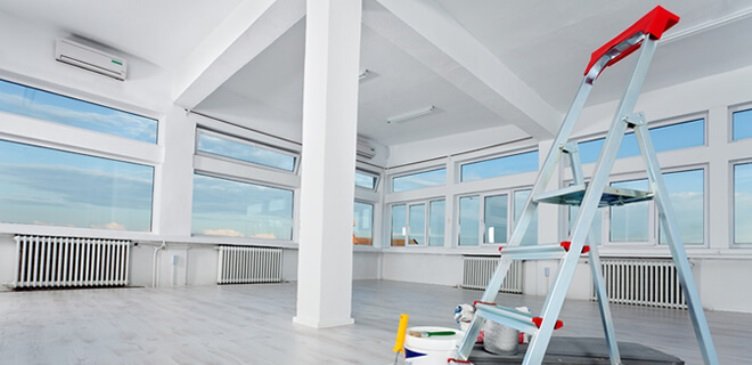 NEW CONSTRUCTION CLEANING
Las Vegas Janitorial Services offers the following services for our Valued Construction Customers. We will clean and remove Saw Dust, construction dust and waste. We provide new construction clean up services. Janitorial services are offered once the construction cleaning is complete. We offer buffing, waxing services, customized construction cleaning services in commercial and residential; post-renovation and post-demolition. Available anywhere in the Las Vegas! Construction and Remodeling Clean-up Service: It is our pleasure to price your construction clean-up project by the square foot or by the job. Our cleaners are trained in the fine art of new construction and remodeling cleaning.
GET MORE INFORMATION ABOUT OUR CONSTRUCTION CLEAN-UP SERVICES – CLICK HERE
HOW MUCH DOES IT COST? FREE ESTIMATES – SEND US A MESSAGE NOW
NEW CONSTRUCTION CLEANING SERVICES – LAS VEGAS NV
The team at Las Vegas Janitorial Services provides customized construction cleaning services in each of the following categories. These services are available anywhere in the city of Las Vegas. We can provide green cleaning products, standard products or a customized mix of both to fit your specialized needs. Contact us today for your free bid!
Each of these construction cleaning services may include any of the following tasks depending on your specific requests.
All ladders, scaffolding, lifts and specialty equipment required.

Clean sills and all components of windows, storefronts, and door glazing.

Clean millwork countertops, cabinets, shelving and drawers inside and out.

Wipe down interior and exterior doors and door frames.

Proper personal protective equipment provided and worn at all times.

Clean rubber and wood flooring and wall base per manufacturer's recommendations.

Wipe down wood paneling and trim to be free of dirt, dust, tape residue and fingerprints.

Cleaning of exposed interior hard surfaces to be free of dust, grease, stains, films and fingerprints.

Clean interior and exterior handrails.

Clean interior and exterior glass and frames for all openings.

Wipe down door hardware including removal of plastic.

Wipe down and dust exposed mechanical and Electronics equipment.

Clean faceplates, outlets, switches and receptacle covers.

Wipe down piping, ductwork, supports, access panels, cleanout covers, floor drains and sinks.

Clean elevators inside and out, including frames, doors, lights and fixtures.
BOOK OUR NEW CONSTRUCTION CLEANING SERVICE NOW
RELIABLE CONSTRUCTION CLEANING POST RENOVATION REMODELING CLEANUP IN LAS VEGAS NV
A clean, fresh facility makes a great first impression on your customers. But a dirty, disorganized site is more than just unprofessional; it's dangerous. No matter what business you're in, dusty odors and dingy floors are anything but appealing.
At Las Vegas Janitorial ServicesConstruction Cleaning in Las Vegas NV, we provide dependable, high-quality commercial constructions site cleaning services. Our goal is to provide you with a clean, safe environment for your crew and customers. The cleaning professionals at Las Vegas Janitorial ServicesConstruction Cleaning are carefully trained to provide a meticulous clean at each and every visit. And because your satisfaction is our highest priority, we're committed to providing nothing less than the very best customer service.
Post Construction Cleaning Checklist
CLICK HERE TO SCHEDULE A NEW CONSTRUCTION CLEANING SERVICE
2018-2019 CONSTRUCTION SITE CLEANING COSTS | PRICE OF CONSTRUCTION SITE CLEANUP SERVICES
The cost per square foot for cleaning a large commercial property will likely be well under the cost per square foot for residential cleanup. While commercial cleanup generally costs between $0.10-$0.30 per square foot, residential cleanup jobs range from $0.10-$0.50 per square foot. Prices for post-construction cleanup vary, of course, but the average price for a residential job is $250-$800. For commercial cleanup, budget anywhere from $0.10 to $0.50 per square foot, depending on the type of cleaning. The cost of a clean-up job can range greatly depending on exactly how large of a project you are dealing with and how much of a mess the construction company leaves. Furthermore, the size of the property can also affect the price you are quoted.
CONTACT US FOR MORE INFORMATION
CALL TODAY
FREQUENTLY ASKED QUESTIONS POST-CONSTRUCTION CLEANING LAS VEGAS
Las Vegas Janitorial Services Las Vegas services residential homes and also offers post-construction cleaning in Las Vegas for newly built homes.
GET MORE INFORMATION ABOUT OUR SERVICES NOW! Click here!
FAQ – POST RENOVATION CLEANING
Where is your office located?
We have an office in Las Vegas, NE. You can find our address and phone number on our contact page.
What is your general service area?
We service Las Vegas NV and surrounding cities in 50 miles radius.
Can you give me a quote over the phone?
We strongly urge that if you request an estimate or quote that we send a representative to your location. Every home is different and requires a different level of cleaning services, which our representative will be able to determine upon viewing your home.
Do we have to supply any cleaning products?
No, we come fully supplied to clean your home. You will not need to provide any supplies.
How often will I have my Apartment cleaned?
We tailor our services to your needs and requests. We can provide a one-time cleaning to freshen up your home or if you prefer a scheduled routine, we can service your home on a weekly, bi-weekly, or even on a monthly basis.
What consists of a Las Vegas Janitorial Services cleaning team?
At Las Vegas Janitorial Services, we believe the most efficient team consists of two individuals, a team captain and a team member. Under certain circumstances a single or three team members will service you home.
Will the same person clean my Apartment?
For recurring services, we attempt to send the same team to service your home. We want you to recognize and know the team that cleans your home on a routine basis to build a trusting relationship. If a change ever does occur, we will notify you of the changes prior to the appointed service date.
If I have a problem, what can I do?
If you ever have a concern or a complaint, please share them with the team captain. Each of our team captains are friendly and willing to help, as they want to ensure the cleaning services performed are up to your standards. If you wish not to discuss any problems with the team captain, feel free to contact our office to discuss your concerns.
LAS VEGAS JANITORIAL SERVICES
REQUEST MORE INFORMATION. CONTACT US